CONSISTENT AND CORRECT CONDOM USE
Original article by the CDC and selected for feature by Karloz Quinto.
---
To achieve maximum protection by using condoms, they must be used consistently and correctly. The failure of condoms to protect against STD/HIV transmission usually results from inconsistent or incorrect use, rather than product failure.
Inconsistent or nonuse can lead to STD acquisition because transmission can occur with a single sex act with an infected partner.
Incorrect use diminishes the protective effect of condoms by leading to condom breakage, slippage, or leakage.  Incorrect use more commonly entails a failure to use condoms throughout the entire sex act, from start (of sexual contact) to finish (after ejaculation).

How to Use a Condom Consistently and Correctly:
Use a new condom for every act of vaginal, anal and oral sex—throughout the entire sex act (from start to finish).  Before any genital contact, put the condom on the tip of the erect penis with the rolled side out.
If the condom does not have a reservoir tip, pinch the tip enough to leave a half-inch space for semen to collect.  Holding the tip, unroll the condom all the way to the base of the erect penis.
After ejaculation and before the penis gets soft, grip the rim of the condom and carefully withdraw. Then gently pull the condom off the penis, making sure that semen doesn't spill out.
Wrap the condom in a tissue and throw it in the trash where others won't handle it.
If you feel the condom break at any point during sexual activity, stop immediately, withdraw, remove the broken condom, and put on a new condom.
Ensure that adequate lubrication is used during vaginal and anal sex, which might require water-based lubricants.  Oil-based lubricants (e.g., petroleum jelly, shortening, mineral oil, massage oils, body lotions, and cooking oil) should not be used because they can weaken latex, causing breakage.
---
Join us for Loteria Game Night!
---
Read More!
Learn more about Karloz and his passion topics throughout the year by clicking here.
Check out the rest of the Loteria Team's topics of interest by clicking here.
---
About the Loteria Project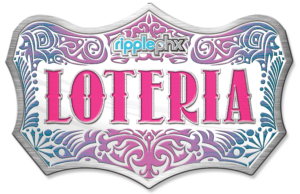 The Loteria Project is a year-long project from RipplePHX and driven by 8 Amazing Latinx Community Leaders to combine entertainment with awareness and education about HIV to Arizona's LGBTQ+ Community throughout 2020.
This project was funded along with a handful of other projects across the nation through the National Library of Medicine's Community Information Outreach Project (ACIOP).
---