---
ARE YOU READY TO MAKE A SPLASH?!
VOLUNTEER JUST ONE NIGHT TO BECOME A
---
Have an amazingly-fun, feel-good night out with your friends and the RipplePHX Team!
We know that the biggest ripples happen when we come together to make a difference, and we'd like YOU to join us out to make a splash!
Our Ripple Maker Program welcomes you and 3 of your friends, co-workers, or family members a chance to do something amazing together with a quick burst of volunteerism! When people see someone they know talking about safer sex – they listen! That's where the ripples happen and the movement begins! And, we make it easy!
We'll do the grunt work, provide all the tools, supplies, RipplePHX staff, quick & easy online training prior to the event, and t-shirts for everyone!  You just supply smiling people and we'll have an amazing time out together! Learn how to talk with your community about HIV, spend a birthday with us to give back, or just have a different kind of night out with your friends that you can feel good about in the morning!  Whatever motivates you – we want you to be successful and feel amazing about helping your community! We can make an even bigger impact, together!
Select!
View a list of currently available Ripple Maker events below and select an event that you think you and your friends could ROCK! Check back often as we're always adding new events!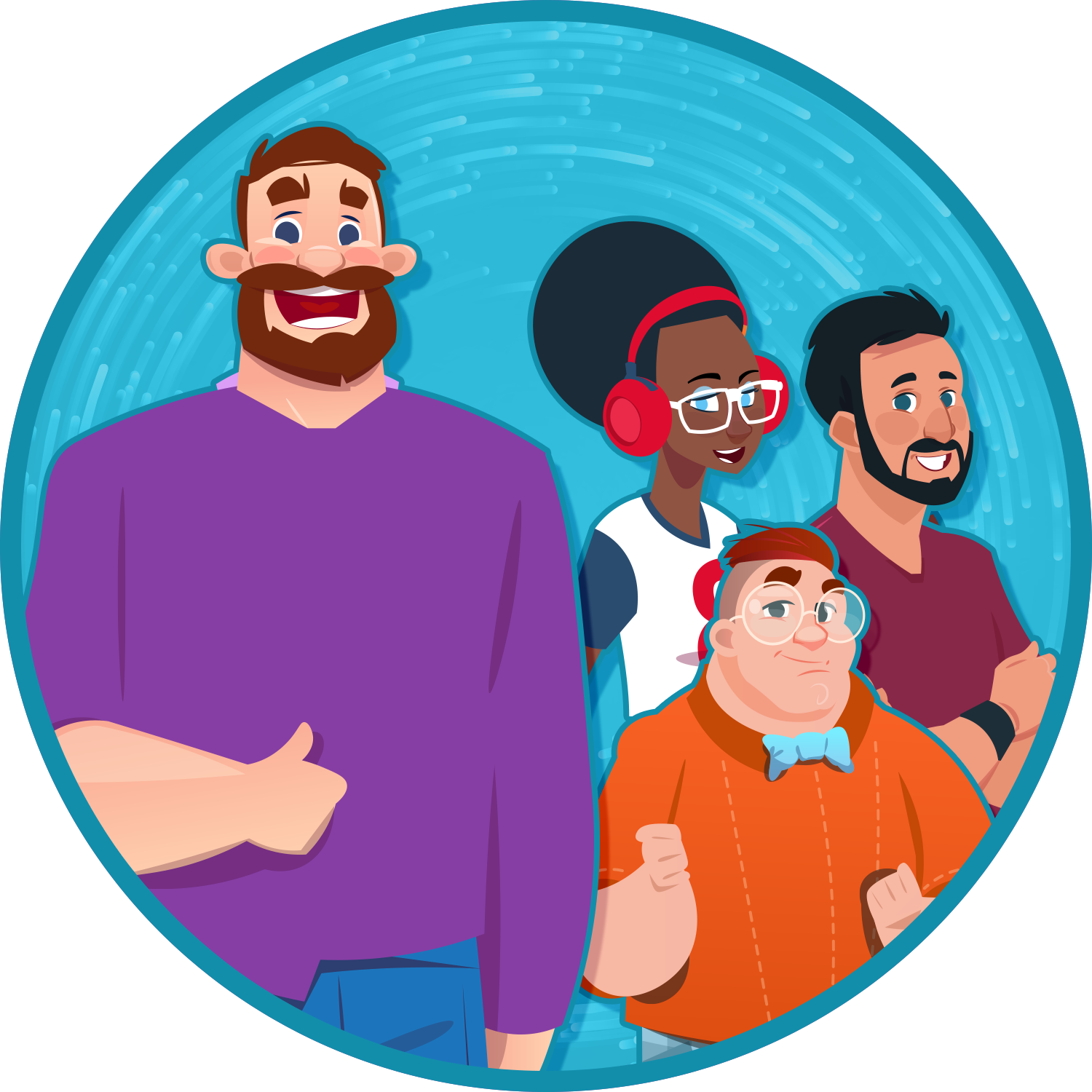 Gather!
Gather 3 of your closest friends, family members, or co-workers, tell them about the event, and ask them to join you!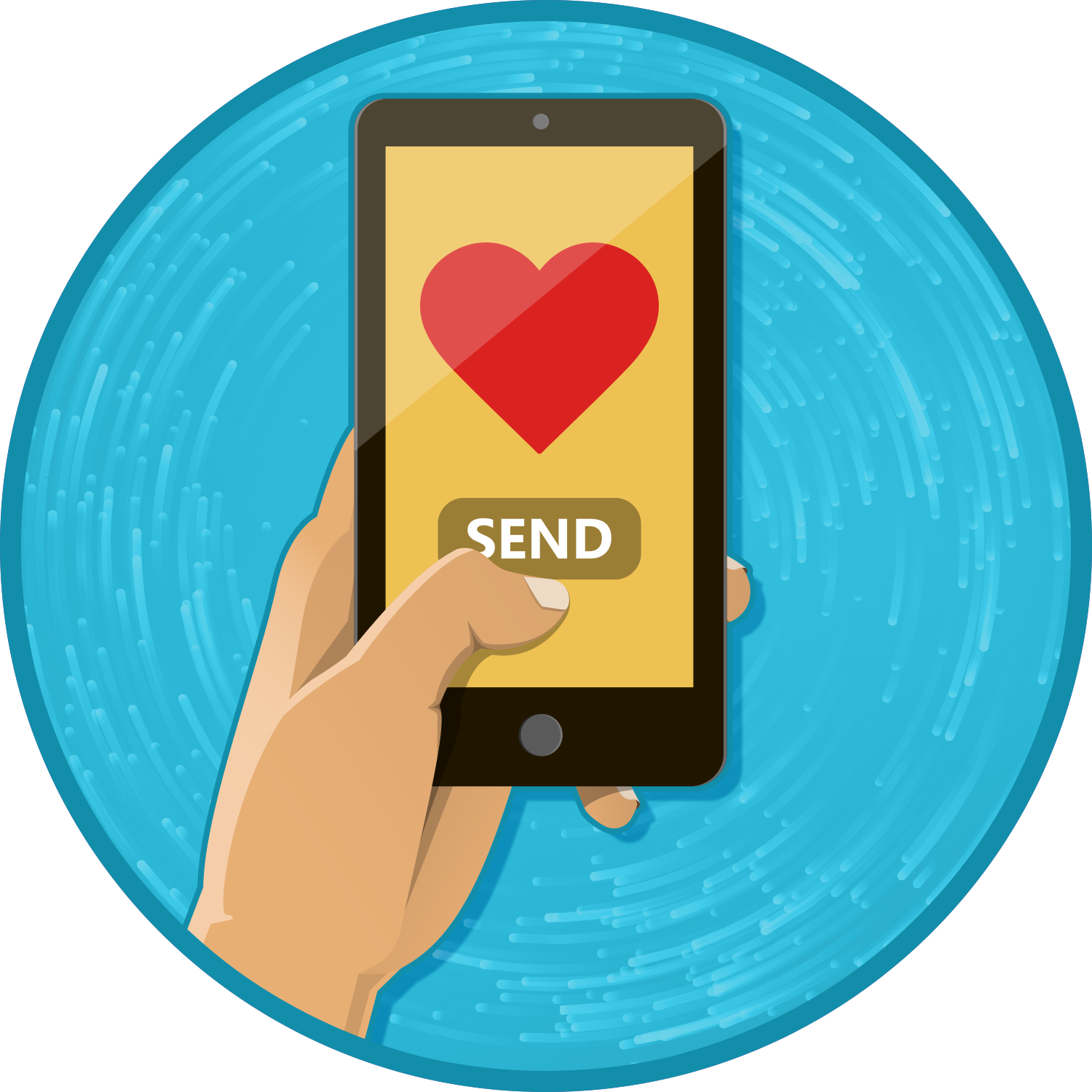 Sign Up!
Follow the link in the "Ripple Maker" section of the event, and sign up you and your friends!  Once you sign up, we'll contact you right away to coordinate the event!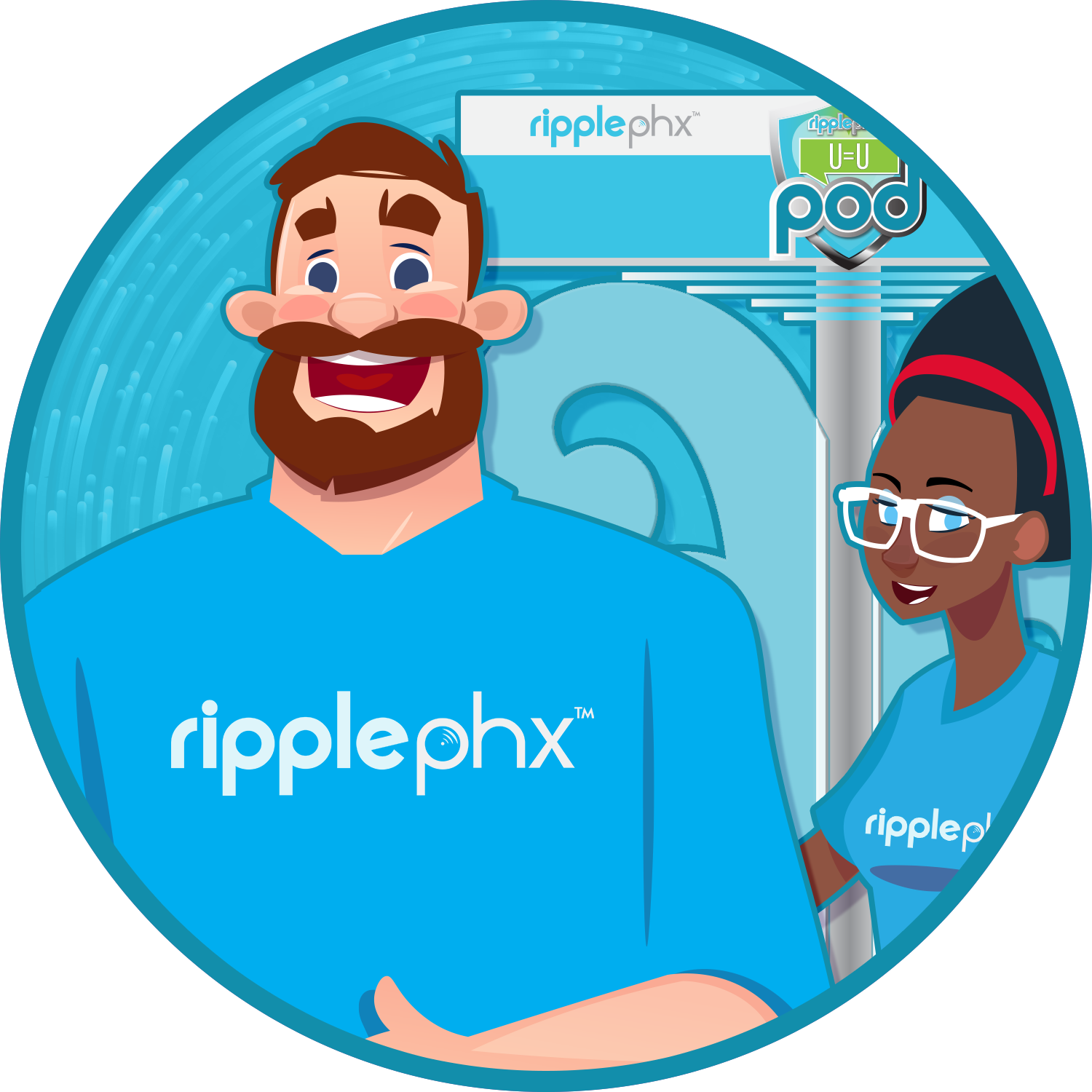 Show Up!
We'll be counting on you! We'll provide shirts, easy online training prior to the event, staff to attend with you, and all the supplies! We just need your group on-time and ready for an amazing event, together!
Available Ripple Maker Events:
There are no upcoming events to display at this time.
FAQs:
What will we be doing?
It depends on the event! However, we package tasks customized for the event that are easy to learn and easy to do! A RipplePHX POD will accompany each event and will be our primary focus. Look for the Condom, PEP/PrEP, U=U, or Testing POD logo with each event and choose something you're passionate about, or select something you'd like to learn more about! Here are some examples of activities / tasks we may do at an event:
Help people find condoms and lube options, and help them fill a bag!
Assist the RipplePHX Team to recruit people for PrEP services and assistance!
Crush HIV stigma by talking with people about U=U!
Assist the RipplePHX Team to recruit people for free Rapid HIV testing on-site!
Use RipplePHX tablets to conduct fun quizzes and polls at a location to help educate!
Fundraise by selling raffle tickets, Jello shots, or even roses!
Lead an exciting activity at an event with prizes! It could be a full-location activity like a best-buns contest with prizes! Or roaming small-group activities like a lubed-water-condom-balloon toss!
Use RipplePHX messenger bags to distribute safer-sex kits to people!
Help us promote an upcoming event, educational workshop, or new initiative!
As soon as you sign up, we'll be in touch to coordinate the event and work together to make sure you and your team feel great about the activities and the mission! We'll be there right by your side to support, empower, and cheer you on along the way!
Can my group or organization sign up?
ABSOLUTELY! Send us your logo, and we'll even print it on the shirts for an amazing souvenir from the event!
If you're a sports team, community group, drag team or another local organization – we're proud as hell of our community and would be honored to partner with you!  As we plan for the event together, let us know if you have an upcoming event or something you'd like for us to promote while we're out!!  We can include ads on our tablets, social media and incorporate what you're doing into the event!
If you're a local HIV agency – we'd love to hit the streets with your team and do some work together!  There's so much we can learn from each other and bring to the community by coming together!  Let's do it!
What do you expect of Ripple Maker groups?
It's a volunteer gig, but it's also a mission that's important to us and directly affects people in our community! We hope you'll find our expectations realistic and simple:
Be on time.
Stay for the entire event.
Read about the POD you'll be representing.
Don't act a fool.
Be authentic and genuine – unless it involves acting a fool.
If a person discloses their status (positive or negative) or other personal information to you, that conversation stays between you and that person – period.
Be open to meet amazing people, participate in amazing activities, and have an amazing time doing something great!
Will it be all work and no play?
Heck no!  As we work together to plan the event, we'll obviously have specific "mission-focused" activities to complete.  But along the way, there will be plenty of time for you to meet new people, say hello to friends, dance, participate, eat, drink, or even cheer like crazy as we stop to support and enjoy a show!
We're a grass-roots project built by people from our community – and by being active participants in community activities not only creates a bigger impact, but also makes your volunteer time an amazing experience!
Will we need to pay for anything?
We'll make sure your cover, tickets, or entrance costs are taken care of! Volunteer your time and get in for free!
Transportation to an event is up to you, and occasionally, there may be parking fees that you'll be responsible for.  We'll try to include that in the description of the event so you'll know what to expect!
We'll always make sure water is available, but you'll need to purchase any other food or drink that you'd like.
If you'd like to volunteer and also donate to support that event, you can make a donation here. We're a 501(c)(3) organization and your donation should be tax deductible.  While support for events helps us stay afloat, it's not required at all and we're truly appreciative that your group is willing to give their time!
Can our group fundraise for the event?
ABSOLUTELY – and THANK YOU!  We're a non-profit, and we're not funded for all of the work we like to do for our community!  If you'd like to ask your friends to donate to support your Ripple Maker event – we can set up a personalized fundraising page for you to share!  We'll be sure to celebrate your group's efforts and put in a request for you to receive triple karma points!  Ask us about fundraising when we contact you to coordinate the event and we'll get you set up!  Also, if you have a fundraising idea to do at the event – tell us about that too!  …and THANK YOU again!!
Which event should we choose?
Select something that's your JAM!  If you love a drag show, choose an event with drag and we'll be sure to take plenty of time to enjoy the show together!  If everyone knows your name at a particular bar, imagine the impact we can make when they see you walk in offering tools and information about sexual health!!  If you like to tear it up on the dance floor, pick a location that has dancing and we'll make sure you have time to create a splash on the dance floor!  You do you, boo!
Do I need to be an expert on HIV?
Not at all! The majority of our events revolve around our PODs (Condoms, PEP/PrEP, U=U, and Testing) so being familiar with the content on these pages will give you the knowledge that'll set you up for success!  The RipplePHX Team will be right by your side throughout the event, and can answer any tough-questions that come your way!
You bring the smiles, enthusiasm and amazing passion for our community, and we'll bring the HIV knowledge!
I need to arrive late and/or leave early.
Select a different event that fits your schedule better!  If you sign up, we're counting on your group to arrive on time and actively participate throughout the event! We want to spend every minute possible working with you and you're a critical part of creating long-lasting ripples to reduce the spread of HIV in our community!
What should I wear?
We'll provide t-shirts for you and your group to wear!  If you like a crop-top, sleeveless, or t-shirt fringe – we'll bring along scissors for you create the look you're comfortable with!
For the rest of your attire – you be you!  Wear jeans, shorts, sneakers, platform pumps, wigs, hats, puppy hoods, a micro-mini, or even booty shorts – we love your style expressions! You'll be moving throughout the event and we'll rarely sit – so wear something that you'll be comfortable in!  It's not the day to break-in those new, fabulous shoes – plan ahead to break them in before the event!
The shirts are ocean blue if you'd like to coordinate colors!
Can I post about it on social media?
YASSSSS!!!  Look at you!  You're already creating a ripple!!!  Being a Ripple Maker comes with full bragging rights!  Send us pictures of the people in group prior to the event (hello@ripplephx.org) and we'll do some bragging for you too!
During the event, photos of you, your group, the POD, your friends, staff members, the event and general crowd photos are amazing!  However, we ask that you do not take photos of people actively receiving services to respect their privacy.  For example, someone registering for testing, or receiving PrEP services, or receiving a copay assistance card may not want their business out there for the world to see.  It's hard for us too – we're excited to see people receive services!
Will people think I have HIV if I volunteer?
People think all kinds of crazy things – and our answer to this is that everyone has a role to play in supporting sexual health in our community!  Our staff, board, community advisory members, and volunteers are mixed-status.  We're 100% status-neutral and our work revolves around reducing the spread of HIV – regardless of status.
Do I need to identify as LGBTQ+?
Not at all! We love our allies!!